Partners
Lunch with an Architect is a private initiative made possible by the involvement of committed partners who want to improve the quality of architecture in our cities.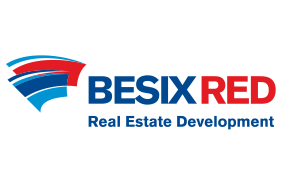 Besix Real Estate Development (BESIXRED) is a property development company specialized in sectors such as residential and offices buildings and buildings destined to be hotels, commercial and other service related premises.
BESIXRED is a subsidiary of the BESIX Group, a construction company with an international reputation.
The projects developed by BESIXRED range from residential buildings of only a few tens of thousands of square metres to complexes of much greater size. The one abiding constant is to respond to client needs, whether they be private, public or institutional investors.
BESIXRED is composed of a multidisciplinary and highly talented team with one mission, from the design stage onwards, to maximize the pleasure of living and working in our buildings, to optimize the environmental, economic and technical factors, and also to offer a high level of quality and an excellent after-sales service.
With its expertise of 27 years and recent impressive growth, BESIXRED is committed to diversification and geographical expansion of its activities into France and Poland, based on the strength of a group which has been in existence for more than a century.

Dans le cadre de mes compétences en aménagement du territoire, urbanisme, rénovation urbaine mais également en patrimoine, c'est avec enthousiasme que je soutiens ce type d'initiative. Il s'agit là d'une manière simple mais efficace d'élargir nos connaissances en architecture mais aussi de bousculer les conceptions, parfois trop figées, que nous avons de ce que doit être une architecture de qualité. Je l'ai déjà dit, mais je me plais à le répéter :
Bruxelles a besoin que l'on sublime ses nombreux atouts…parmi lesquels, bien sûr, l'architecture a un rôle de premier plan à jouer. D'abord, dans l'identité de notre capitale et dans la définition de sa perception pour et par les bruxellois, ensuite, dans l'attrait qu'une architecture de qualité représente pour le tourisme. Faire le saut d'une architecture innovante, c'est réapprendre à se faire confiance. Multiplier les lieux de discussions et de réflexions à ce sujet est, j'en suis convaincu, vecteur de créativité. « Lunch with an architect » est donc l'occasion de susciter la rencontre et l'échange, autour d'une matière : l'architecture.

Rudi VERVOORT Ministre-Président du Gouvernement de la Région de Bruxelles-Capitale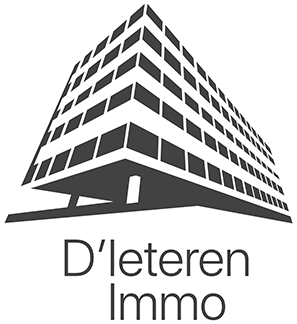 In collaboration with
With the support of